Dinosaur Plush Pirate Stegosaurus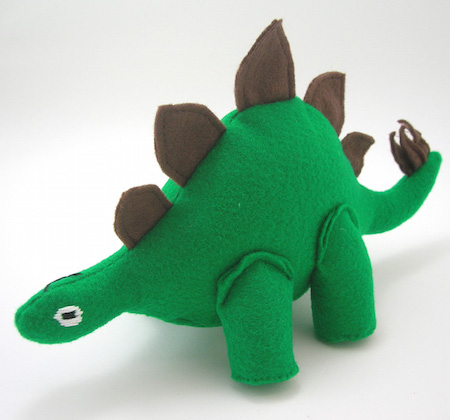 A most delightful stegosaurus dinosaur plush made from Eco-Spun felt. Stego sports a pirate patch on one eye and is ready for adventure.
Although their tail spikes may look lethal, pirate stego is more interested in plundering the bread box and refrigerator for some sandwich fixings.