Pizza & Pie, Cat Beds,
Oh My!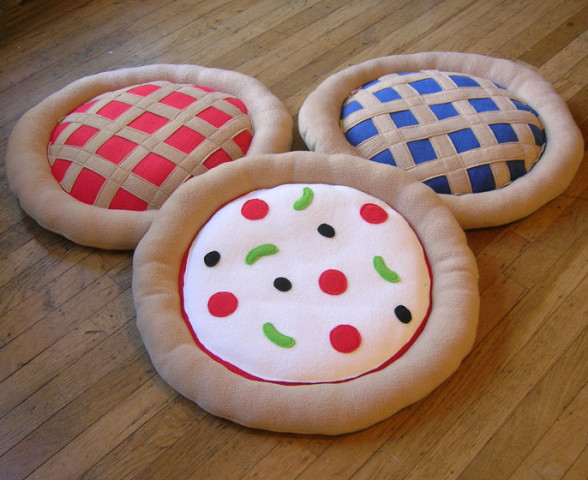 The pizza cat bed is possibly the best product ever. The soft fleece crust has an overlay of cheese and red sauce with pepperonis, black olives, and green peppers.
Looking for something a little sweeter? This pie cat bed (available in blueberrry or cherry) can make all of your kitty's dreams come true! Woven lattice top is securely sewn down and provides a soft and comfy place for your kitty to sleep.
All cat beds are machine washable and stuffed with vegan-friendly poly fil.
Top Products