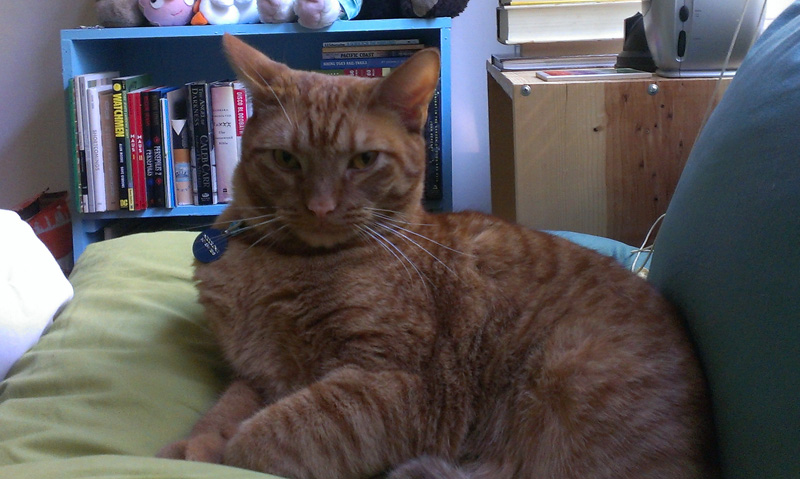 Meet George, the new cat in charge at Panda With Cookie headquarters! We adopted him just two weeks ago from the Cat Adoption Team in Portland, Oregon. George's likes include food, carrying shoes to the bed in the middle of the night, and slowly expanding and stretching during the night to take over a good one third of the bed. His dislikes include not having food, being told to get off the work table, and not having food.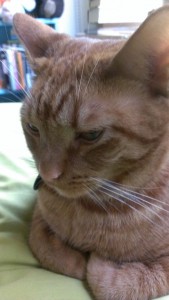 George is clearly a thinking cat, pondering deep thoughts about the Fibonacci sequence and the Pythagorean theorem. Just out of view here is his notebook and pen where he works mightily at unraveling the tangled math equations that will result in a)opening the closet door, b)pulling out the food bag, and c)getting into the food bag for a 3 am bacchanalia.
He'll be making many appearances here on the new blog and you can follow us over on Instagram to see what he gets up to on a daily basis.