Llewellyn Holiday Market November 19th in Portland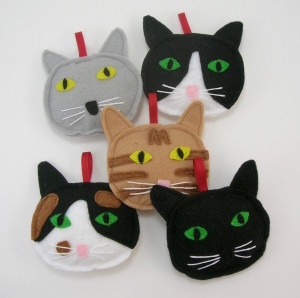 Llewellyn Elementary School is holding its holiday market on Saturday, November 19th, in Portland, Oregon. Panda With Cookie is happy to announce our attendance for the third year in a row. The market will run from 10 am to 5 pm. In addition to the handmade vendors, there will also be student tables, a raffle, and baked goods for sale.
Llewellyn is located at 6301 SE 14th Avenue in Portland, Oregon. Stop by and say hello! I'll have a big selection of my cat and dog ornaments this year, as well as my new cat smores catnip toys.