Madeleine Marketplace Bazaar on Thursday December 8th in Portland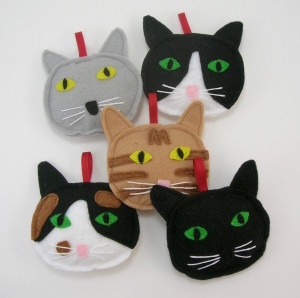 Panda With Cookie will be at the Madeleine school this Thursday, December 8th for their Madeleine Marketplace and Bazaar. They will have their annual tree lighting ceremony outside and a cafe with snacks, baked goods, handmade vendors, and kid's crafts inside. The Madeleine Marketplace is located at the Parish Hall, 3123 NE 24th Avenue in Portland, Oregon.
Come see my collection of cat ornaments for sale, along with old friends like pirate stegosaurus and new plush including my shark and kangaroo.
My card collaborator Carrot Condo will also be there, along with old craft friend House of Six Cats. We can't wait to see you at the Madeleine Marketplace!