It's th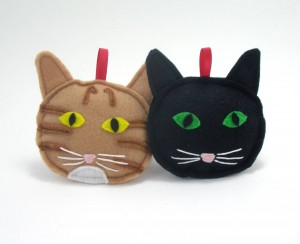 at time of year again! Personalized pet ornaments are back at Panda With Cookie!
These are easy to order and make wonderful Christmas gifts for any pet lover on your list. Send a photo of your cats and dogs to pandawithcookie at gmail dot com and I will email back with a price quote and any questions I have. I'll then work on creating your pet pattern and send in progress photos for approval before the final sewing.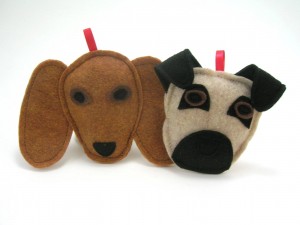 These are one of my favorite items to make at this time of year. Turnaround is as quick as a week and I'm already in production on orders.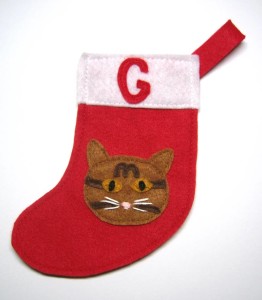 I also have a new personalized pet item this year, the made to order cat stocking! This is an Eco Felt stocking in red or green that features your pet's face and any letter of your choice on the cuff. I can ship one pre-stuffed with a catnip carrot or catnip dinosaur from my shop. If you're interested in one for your pup, send me an email and I'll work on a prototype.
Personalized pet ornaments and stockings are wonderful and unique gifts. They are sure to delight on the Christmas tree for years to come.