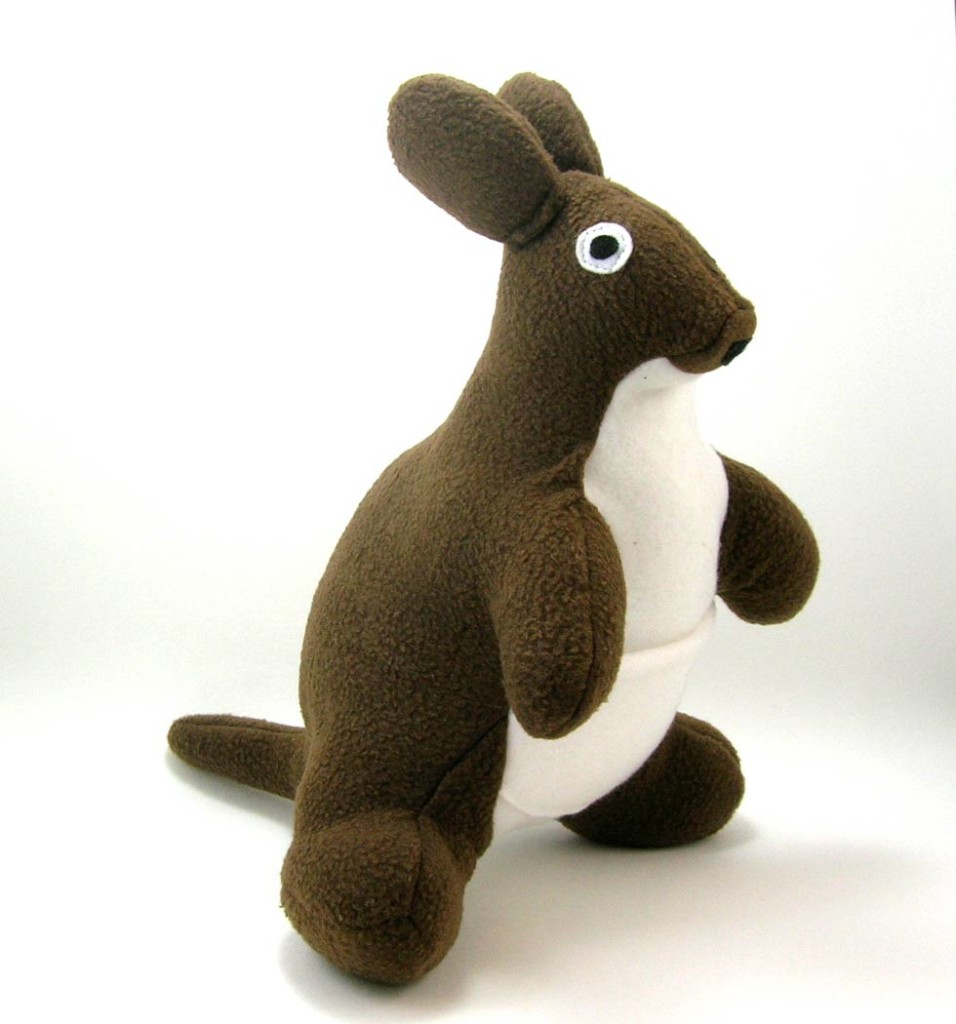 Panda With Cookie headquarters has been busy in the past few months working on new products and patterns. I am quite pleased to present my new kangaroo plush toy, now available on the Panda With Cookie website.
Standing just over a foot tall, this kangaroo is sewn from soft anti pilling fleece in a rich chocolate brown with white belly and pouch. The pouch opens and has room to stash a cookie or some extra chess pieces. Kangaroo plush are known for their strategic game abilities.
This is the most difficult pattern I've had to make to date and I'm thrilled with how it turned out. I worked on it over the course of a week. The bulk came together in the first day but little adjustments were made as trial roos came out with pouches that were too small or hind legs that didn't quite sit right.
This roo is available with or without a pirate patch. Catch him at some upcoming shows in the Portland, OR, area for color variations including tan and cream. We'll be at the St. John's Bizarre on May 14, 2016, from 10-6.