Vegan Thanksgiving Recipes and Plans
I am no recipe creator but I've been seeing friends post plenty of great vegan Thanksgiving recipes this year. I'm doing a little round up of delicious things you can make this week to share or to keep for leftovers all week.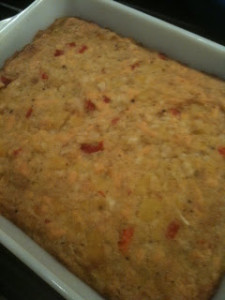 First up is squash dressing. I'd never heard of this dish until Johnp blogged about it for vegan mofo a few years ago. Cornbread and summer squash mixed up together and baked. Pictured is his squash casserole, which uses that same ubiquitous squash with cracker crumbs. Choose your own casserole adventure!
I'm also a big fan of the Campbell's soup recipe for green bean casserole. This one is super easy to veganize. Substitute soy milk for the dairy milk. The cream of mushroom soup can be subbed with the recipe from Cookin' Crunk or by using a vegan boxed soup such as Imagine Portobello Mushroom (just thicken the packaged soup with some flour or cornstarch).
If you want to make your own roast, why not try out Isa Moskowitz's seitan roast stuffed with shittakes and leeks? Or try out her cornbread stuffing with pecans and pears.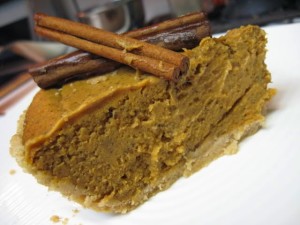 For dessert, I'm eyeing this pumpkin cheesecake pie from Joni Marie Newman.  You can't go wrong with pumpkin and cream cheese and this recipe looks very easy to make. Just remember to invite me over when it's all done!